For the purpose of looking cool, Annie (of forum fame) has made two graphs charting the number of members and posts since logging began.

Members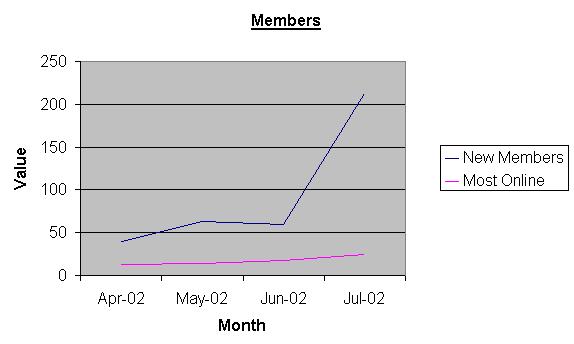 Posts
Its odd that there has been a sudden boom, really.
Page written by Psythor.
Digg this! |

del.icio.us |
Reddit |

Stumble Upon |

Facebook

Tags: None!




COMMENTS

LOL, first comment. Well 2002 was a great year ¬_¬ XD. wow, the numbers did really get catapulted up into the stratoshere in 02! I obsess over graphs. Weird boom though?