Azumarill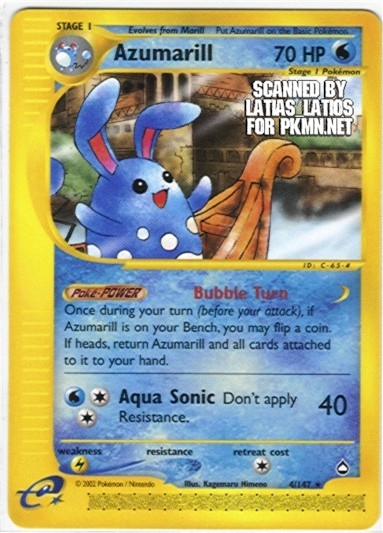 Set: Aquapolis (36/186)
Rarity: Rare
Type:

Weakness:


Stage: 1
Level: 0
HP: 70
Retreat: 1 Energy

Attack: Aqua Sonic Don't apply Resistance. 40
Attack: Bubble Turn Once during your turn (before your attack), if Azumarill is on your bench, you may flip a coin. If heads, return Azumarill and all cards attached to it to your hand.
Seems like we know more about this... 'thing'!
COMMENTS
There are currently 0 comments on this story... you could be first!