Ninetales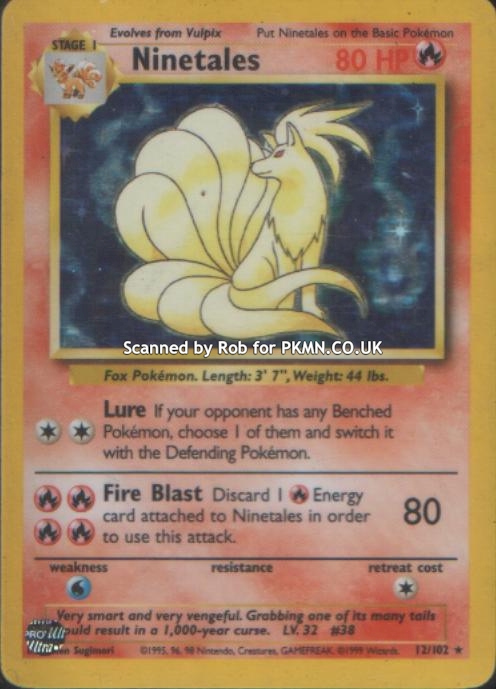 Set: Base (12/102)
Rarity: Rare Holofoil
Type:

Weakness:

Stage: 1
Level: 32
HP: 80
Retreat: 1 Energy

Attack: Lure


If your opponent has any Benched Pokémon, choose 1 of them and switch it with the Defending Pokémon.
Attack: Fire Blast


Discard 1 Fire Energy card attached to Ninetales in order to use this attack.
Power: 80
Seems like we know more about this... 'thing'!
COMMENTS
There are currently 0 comments on this story... you could be first!