Kadabra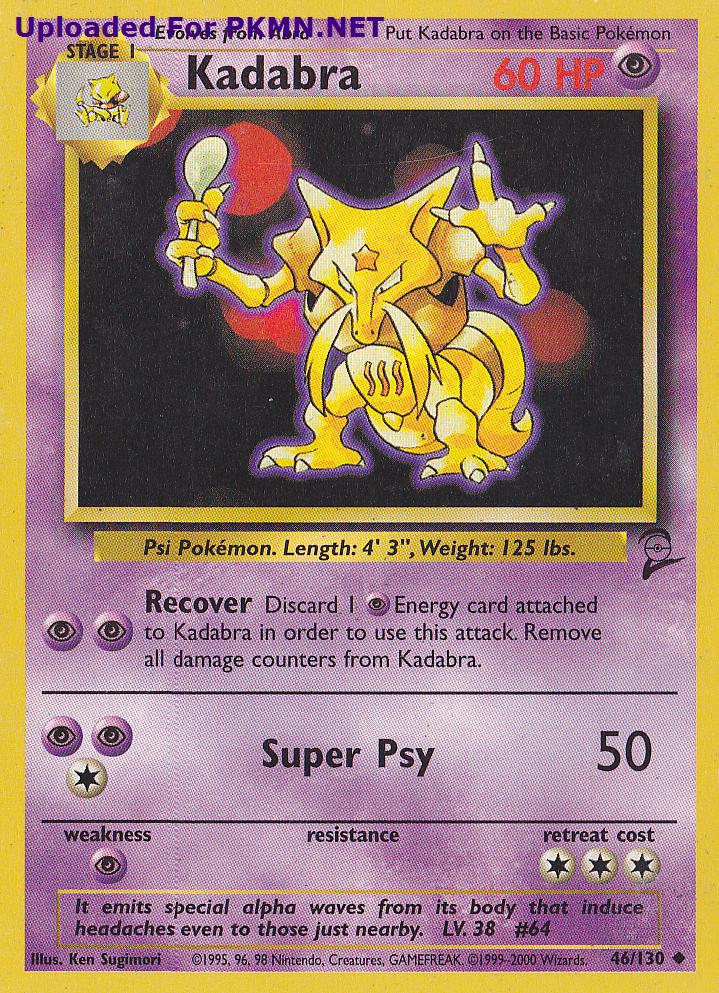 Set: Base Set 2 (46/130)
Rarity: Uncommon
Type:


Weakness:


Stage: 1
Level: 38
HP: 60
Retreat: 3 Energy

Attack: Recover




Discard 1 Psychic Energy card attached to Kadabra in order to use this attack. Remove all damage counters from Kadabra.
Attack: Super Psy





Power: 50
Seems like we know more about this... 'thing'!
COMMENTS
There are currently 0 comments on this story... you could be first!