Oh-em-gee!
This news item is more than 45 days old. Updates are unlikely and newer information may already be available.
So yeah, just when you thought it was safe to go to bed, the Pokémon break out.
Japanese TV show Oha Suta has shown a brand new trailer for Black and White, and contained within are literally millions of new Pokémon. Let's have a gander shall we?!
Denchura (デンチュラ) - A Tarantula Pokémon. That'll please Misty.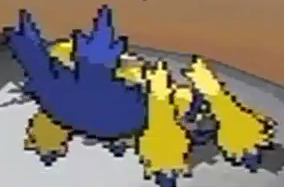 Desukan (デスカーン) - Unofficially the "Weirdo Pokémon" with ghostly-looking arms.
Moguryu (モグリュー) - A Mole-type Pokémon.
Doryuuzu (ドリュウズ) - The evolved form of Moguryu.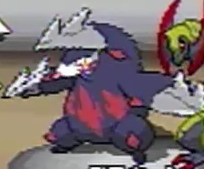 Ononokusu (オノノクス) - A Mantis like Pokémon.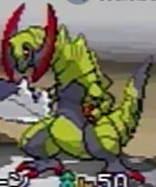 We also have 3 further Pokémon that nobody seems to know nuffink' about like. No.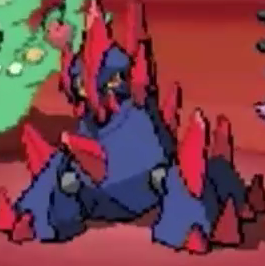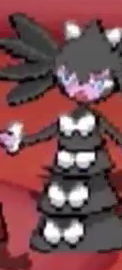 We do of course have some further trivial information as well. Take notes if you please, there may be a quiz afterward:
There are now 3 on 3 battles! The people of Kanto would be turning in their graves. If they were dead.
There is now a new option in the battle menu called Shooter. No Lake District jokes please, the PC Brigade will come throw red tape at us.
There are two new Grass type attacks: Grass Mixer (グラスミキサー) and Drill Liner (ドリルライナー). Both of them do Grassy things. Probably.
There is some sort of new Wi-fi area called the White High-Link (ホワイトのハイリンク). You can change your in-game appearance there. Realistic then.
Image from the trailer have been added to the Pre-release image gallery, so do be a jolly good sport and pop over and have a quick peek. Alternatively, if you head over to filb.de then you too can see the video!

Digg this! |

del.icio.us |

Reddit |

Stumble Upon |

Facebook

Related news items




COMMENTS

Well at least they found new things to put in it, I wasn't sure there was anything left to do. YES nice grass types, kinda scarily cool but yay new grass moves and yay 3 on 3! im sorry but that 2nd evolve form of that pokemon named moguryu is the best pokemon ever! he's so cool that its better than garchomp but that big crystal guy is amazing can't wait for the name.and finally that mantis guy named ononokusu is awesome they need to change thier names really baddly!!! at first I hated these games but now that they made those new pokemon im all over it! Great job pokemon company! U can now please the boys to with these great pokemon. I'm impressed even though none of these new pokemon will be on my team. I still hope they come out with a cute water type pokemon! I'm counting on u pokemon company! Black and white is awesome! Only one I'm not really fond of is Ononokusu cause it looks like something out of Yu-Gi-Oh or something... The green blob thing is adorable <3~ The MOLES are AWESOME. The tarantula doesn't look so bad, but then we've only seen it from the back so far, so I'm willing to give it a chance.

The rest of them are already growing on me. Except for Ononokusu. That one will take a while. aha! look, a Mrs. Mime! XD Moguryu looks awesome. I know it's the second mole but it looks brilliant and Diglett wasn't exactly amazing looking. Also Denchura doesn't look too bad either. I was beginning to think that there wouldn't be any decent pokemon designs but just seeing these two make me glad I'm getting White whenever it comes out. @zekrom11-These are the Japanese names, and they will be altered to be better accepted by English players.

Anyway, I think it's all looking good. I'm kinda guessing that the third unnamed Pokemon may have some kind of relation to Mawile. It would be nice for Mawile to have an evo. Also, yay for 3vs3! hey perfectmew you think your all that smart you might be wrong
Zekrom 11, perfectmew is just trying to be nice. Anyways these pokemon are great. And now ppl aren't. Dissing the game anymore. These pokemon r orginial cept the 2nd form mole he has a bit of stuntank In him but he's still cool the crystal one an Ononokusu are beast I love the moles and the 3 on 3 battles 3 on 3 battles? it should be fun running into three trainers at once... Comman, havent they already sucked off of pokemon already?


When will it all end? I had a dream that Gen 5 would have 4 on 4 battles... wow, I must be psychic or something. ._. Woah, this is getting me excited . ;___;