Slowking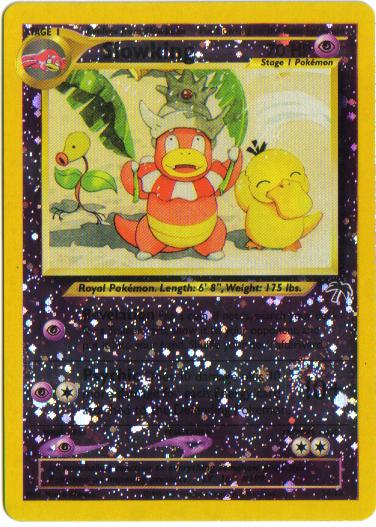 Set: Southern Islands (14/18)
Rarity: Promo
Type:


Weakness:


Stage: 2
Level: 36
HP: 70
Retreat: 2 Energy

Attack: Revelation



Flip a coin. If heads, search your deck for a Trainer card, show it to your opponent, and put it into your hand. Shuffle your deck afterward.
Attack: Psychic




Does 10 damage plus 10 more damage for each Energy card attached to the Defending Pokémon.
Power: 10+
Seems like we know more about this... 'thing'!
COMMENTS
There are currently 0 comments on this story... you could be first!