Squirtle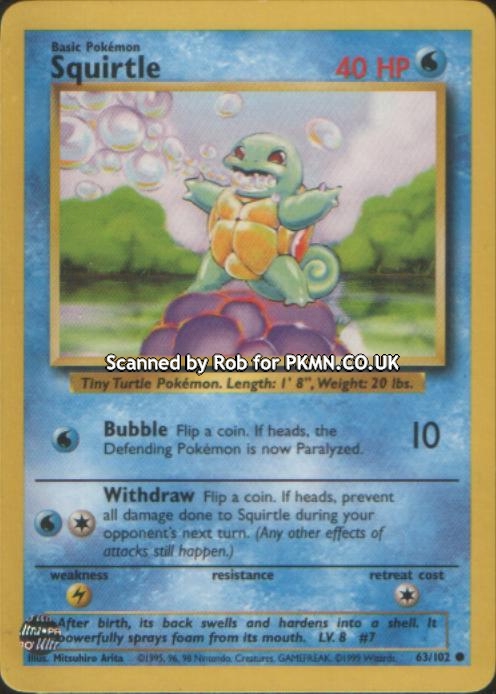 Set: Base (63/102)
Rarity: Common
Type:


Weakness:


Stage: 0
Level: 8
HP: 40
Retreat: 1 Energy

Attack: Bubble



Flip a coin. If heads, the Defending Pokémon is now Paralyzed.
Power: 10
Attack: Withdraw




Flip a coin. If heads, prevent all damage done to Squirtle during your opponent's next turn. (Any other effect of attacks still happen.)
Seems like we know more about this... 'thing'!
COMMENTS
There are currently 0 comments on this story... you could be first!