The key events of Season 3: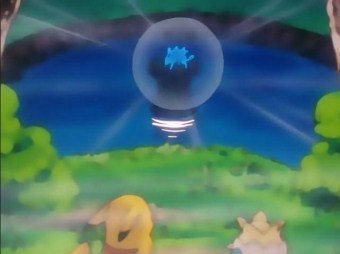 Ash arrives in Johto and sees Suicune.
Ash catches a Heracross.
Gary catches a Hoothoot.
A Snubbull starts to follow Team Rocket.
Ash catches a Chikorita.
Ash beats Falkner and earns a Zephyr Badge.
Ash releases his Charizard.
Ash catches a Cyndaquil.
Brock catches a Pineco.
Ash arrives in Azalea Town and gives the GS Ball to Kurt.
Ash beats Bugsy and earns a Hive Badge.
Jessie accidentally trades her Lickitung for a Wobbuffet.
Ash releases his Squirtle.
Ash catches a Totodile.
Misty's Poliwag evolves into Poliwhirl.
Ash catches a Shiny Noctowl.
Ash battles against an Entei who attempts to steal his mum (Movie).
Page written by Typhlosion.
Digg this! |

del.icio.us |
Reddit |

Stumble Upon |

Facebook
Tags: None!
COMMENTS
There are currently 0 comments on this story... you could be first!