Remember in the April of 2011 when we announced that we would be doing a kick-ass competition to give you a chance to win fantastic prizes? Well a number of you did and this is the page where we chose to announce the results! How cool is that!
A month after receiving all the entries the admins took time out of their busy schedules (seriously, who are we kidding) and judged each one out of 10 based on our own standards. Some of us were generous whilst others were a little bit stingy but in the end there was a clear winner!
Before that announcement, however, we have two great entries from Kay and Webbz (who would have won if it was not for their connection to the PKMN.NET payroll... even we admit that would have been a little bit unfair). Also our delightful admin Rob did an entry. Cool eh?
Anyway, here is a section of the winning entry by member Specstile: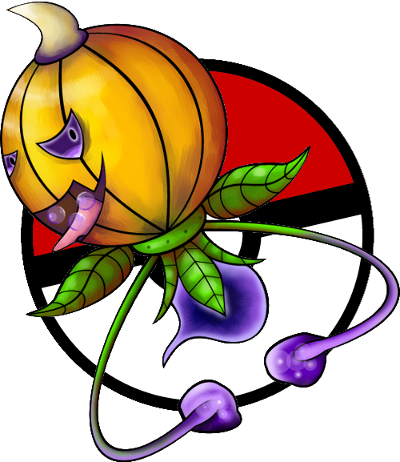 Congratulations to the winner whose work will be displayed on his own page on the site and wins a copy of the new Pokemon RPGs PLUS a whole year's worth of our new site donation package!
Here is the run-down of all the results:
Page written by Mulholland.
Digg this! |

del.icio.us |
Reddit |

Stumble Upon |

Facebook

Tags: None!




COMMENTS

Thankyou so much 0.0 Good job everyone, and congrats Specstile! :> is it just me or does it look like the digimon Pumpmon
https://encrypted-tbn2.google.com/images?q=tbn:ANd9GcT65JzAT3DmALPI5Z_LqazB0BpLLrdv7O1hk6BYqMP19KIJlnXkDQ Aside from both being a pumpkin, no, it doesn't look like it whatsoever. Well done but THAT IS FREAKY